In 2019 I restarted a new life escaping an abusive relationship and changing the city where to live.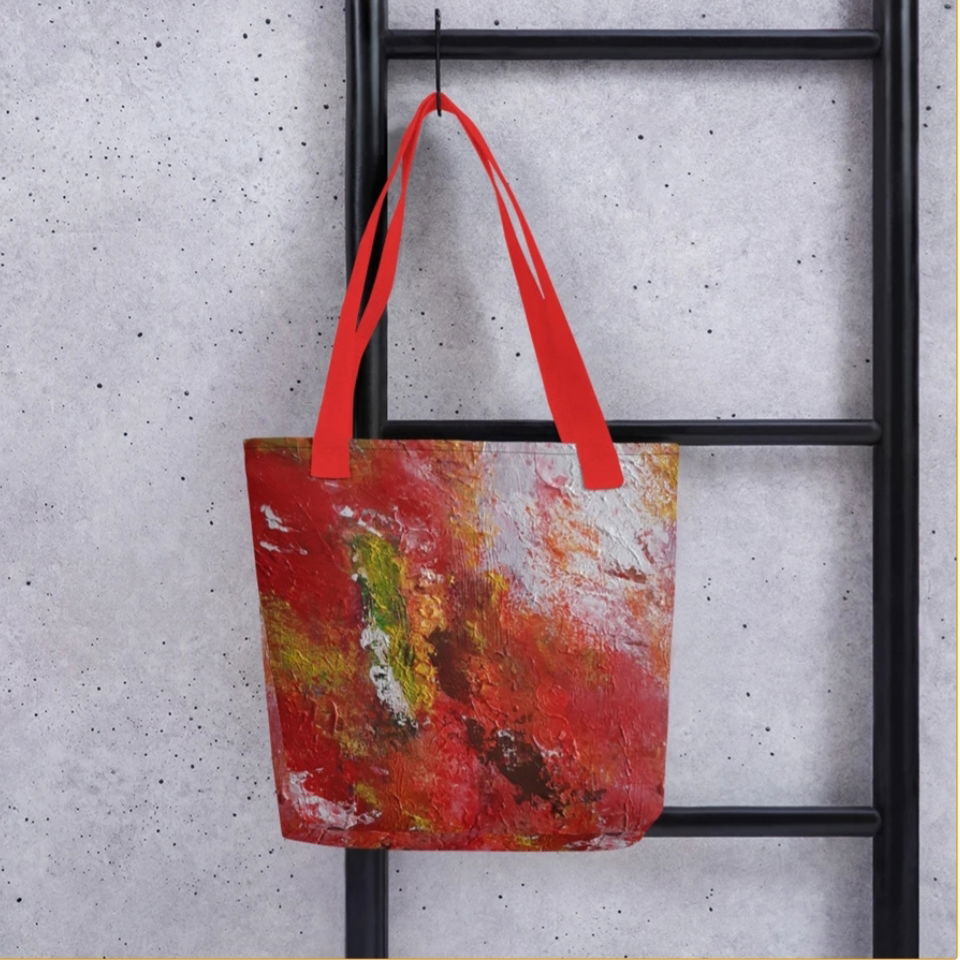 https://www.etsy.com/shop/lauraartist68
My life finally changes escaping from an abuser .
3 years of emotional abuse due to a man who was ruining my mind and life just for his sadistic pleasure were enough. These attacks became more frequent during the last six months of my relationship and in the end, I decided to say stop at this torture.
I moved all my life back to London again but after six months I decided the capital was enough for me.
Eight years of working and living in the capital were hard. London is not giving anything to people. You think to live in a place where you can have everything you like ...but the city is like a witch … She brainwashes you with her promises of money, cool life, and success.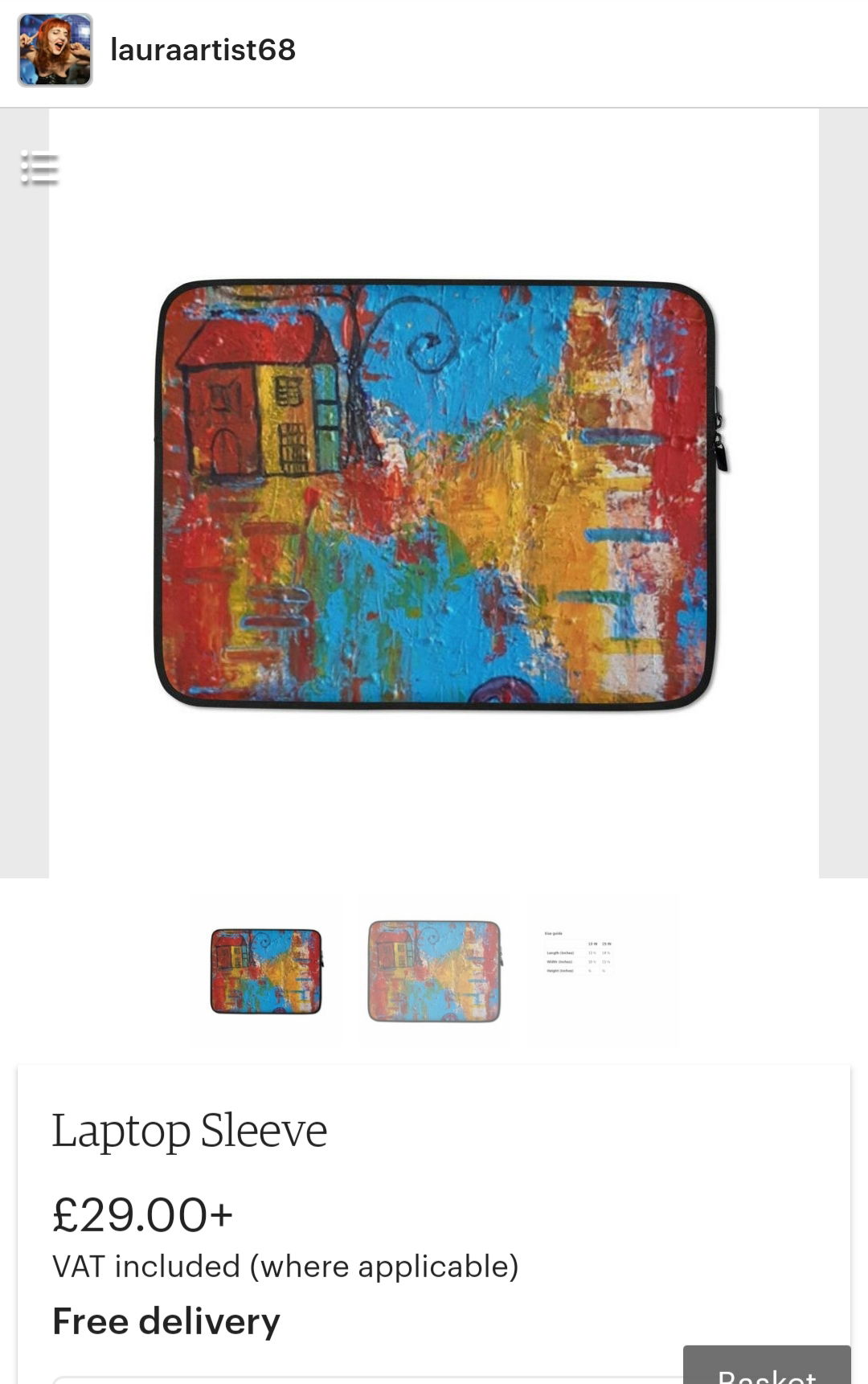 Instead, you find yourself to travel up and down for hours, living in a small room while sharing a house with other unknown people, paying also a piece of grass if you want to sit in a dirty park, risking to be attacked every single day by crazy people and be paid a misery considering the high costs of living there.
So after a bit of research, I decided to try with this city called Bristol.
Bristol !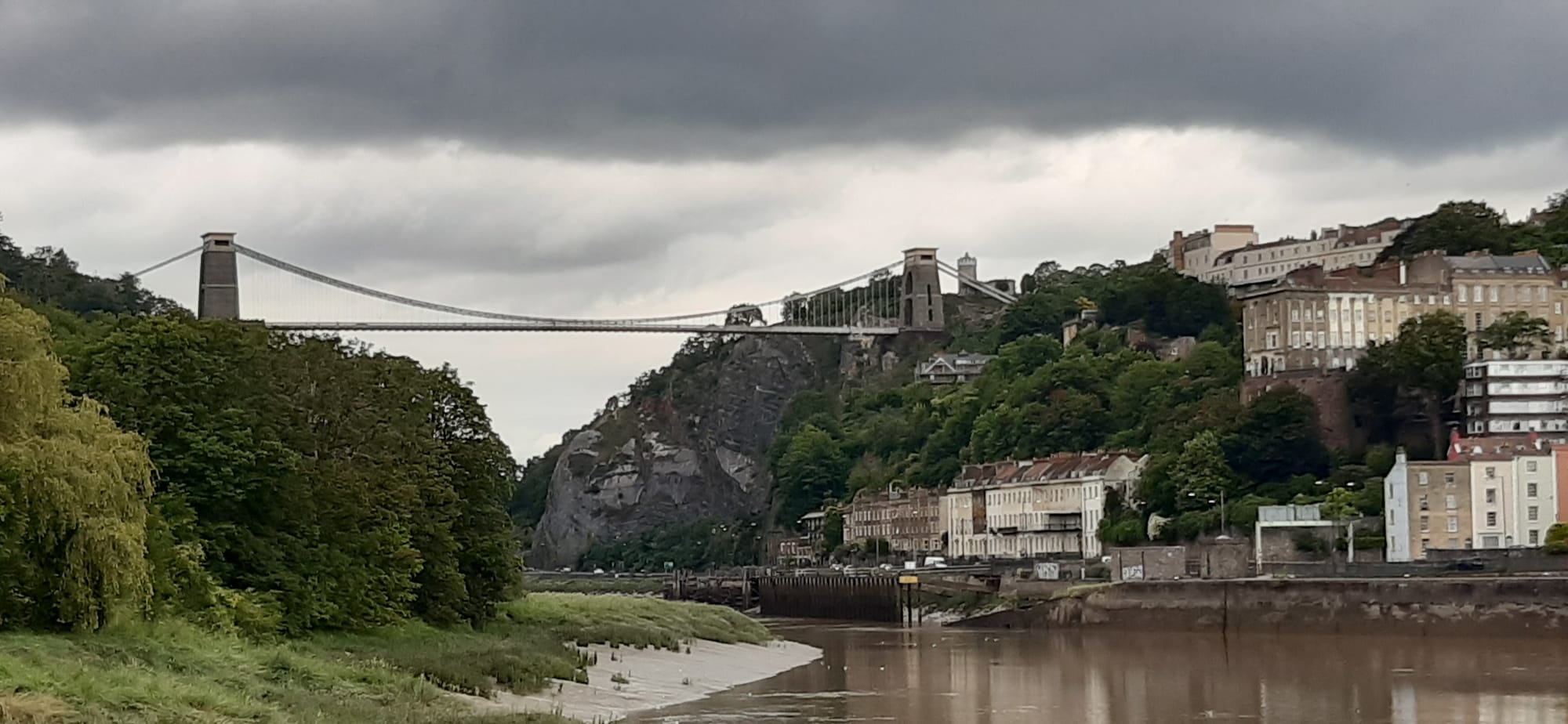 My ex abusive partner was living in the South West of England, in a place called Marlborough, and during those 3 years, I fell in love with nature and the hills of the countryside. They remind me of my Tuscany.
Life runs slowly, you can meet the real English traditions and if you love nature it is one of the best places where to live.
But I did not have a car and needed to work and commute sometimes to London for my artistic work. Therefore I decided to come to Bristol.
Bristol is on the River Avon and surrounded by the beautiful Somerset, Cotswold, and the Atlantic Ocean.
You can take a bus and in 30 minutes you are in a place surrounded by a great nature like Clevedon or Cotswold.
Even Bristol offers lots of natural areas where you can spend an afternoon relaxing under the sun.
All 2019 was a brilliant year for me.
I met new people, friends and worked a lot between Bristol and London.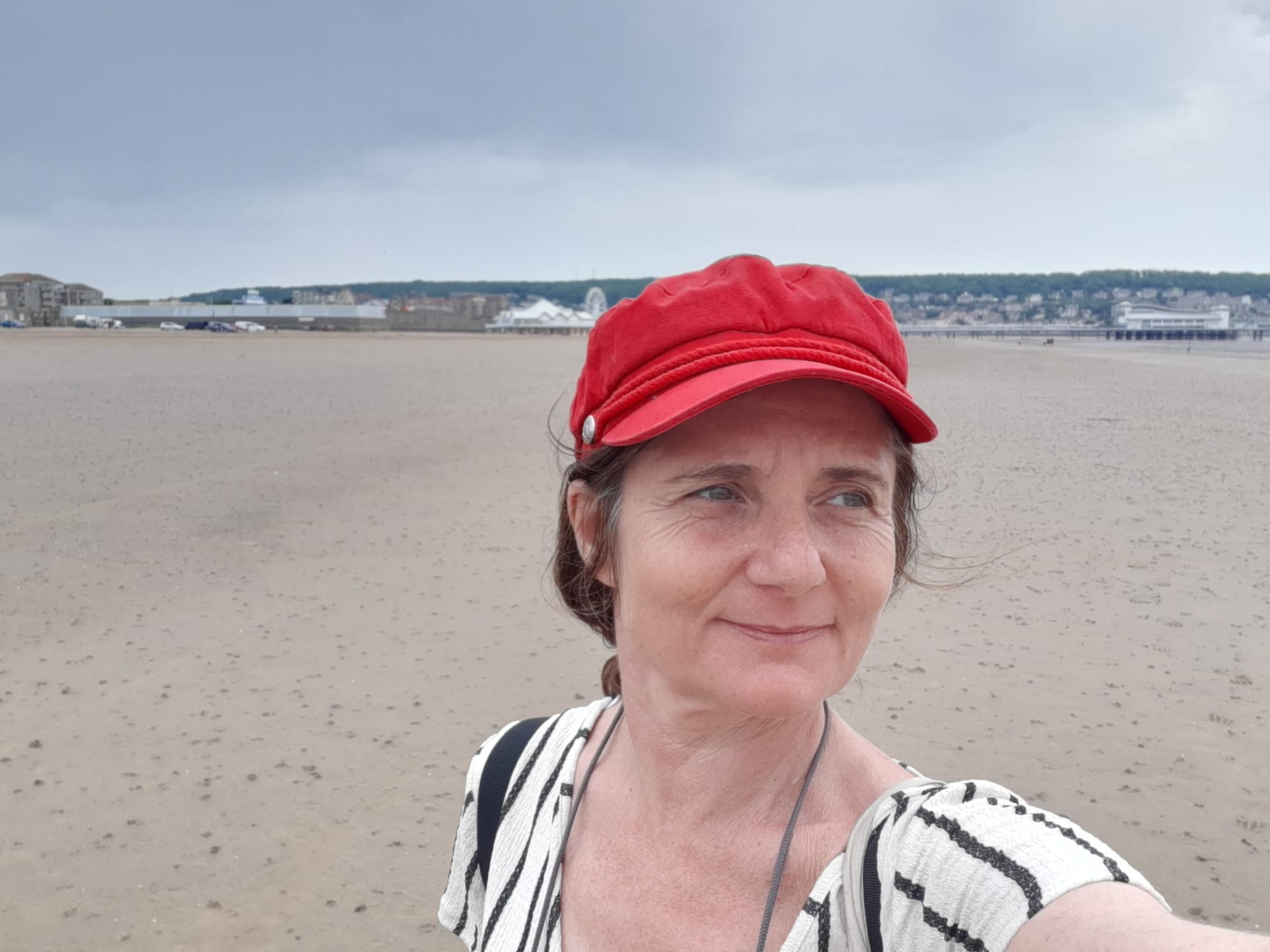 The year was fast and it was one of the best in all my long life.
But I was tired because of my hard work, so the night of the 31st December I decided to take a gap year in 2020 far from hard work and worries.
I had not an idea that that invisible enemy called Covid-19 would be arrived changing forever our lives.
In the beginning, the British Government was not giving importance at the infection happening in other contries but when I saw what was happening in Italy, my homecountry, I decided to start my lockdown before the directions of Boris Johnson.
In my view, if this country was starting a couple of weeks earlier with the lockdown, less people were dead.
COVID-19 is here .
Anyway from the 6th of March, I stopped any work I had planned to do and canceled all my appointments.
A big decision because I am single, I live alone in a small flat and all my income arrives from my work done outside.
But this virus was scaring me too much and was thinking if I get sick I am alone here in Bristol, so better no to take any risk.
So , from the second day of my lock down I decided to change my life again starting a new work from home.
I had no idea where to start.
I am not an engineer and I do not like computers too much.
But if you decide to work from home your computer or laptop is your employer and you need to know the basics of it.
I decided immediately to improve my website.
For months I had not used it and when I tried to open it, I had also forgotten all my passwords.
From the first days I started to study plug in, how to add links to my pages, and other specific things of this computer world.
I followed videos of people teaching on youtube for hours trying to have a bit of light in that dark world.
I still remember one day I followed a video of a guy explaining dropshipping on youtube for 8 hours !!!
Once I arrived at the end of the video, I had to go back… very frustrating but I had to do!
From early March to the end of April every single day I worked from 10 am to 9 pm with a break of 1 hour and a half to go out for a walk or doing a bit of shopping.
Now I am fascinated by all the tecnology you can find online!
I am asking myself why i did not start before instead of losing my time in these last months to go up and down from Bristol to London to work in the capital for a miserable amount of money.
Moreover, more I stay at home, more i like to be alone.
I am seeing now I am not really happy to meet people like before on the streets. ..and it is not only for the risk to be infected by the COVID-19
My days run fast among my creative works and really annoyed to meet people who just complain about their useless life spent at home watching tv and fighting with their wives or husbands … my neighbors are a clear example of it … emeriti idioti !
People do not understand we have only one life and evey single day is gone forever … we need to get the best from it because nobody will give us those days spent in doing shit!
In two months I understood the rules of dropshipping and opened 5 shops online spending less than 50 pounds and started to do my sales.
In less than two months i decided to produce my own products based on my pictures and abstract paintings.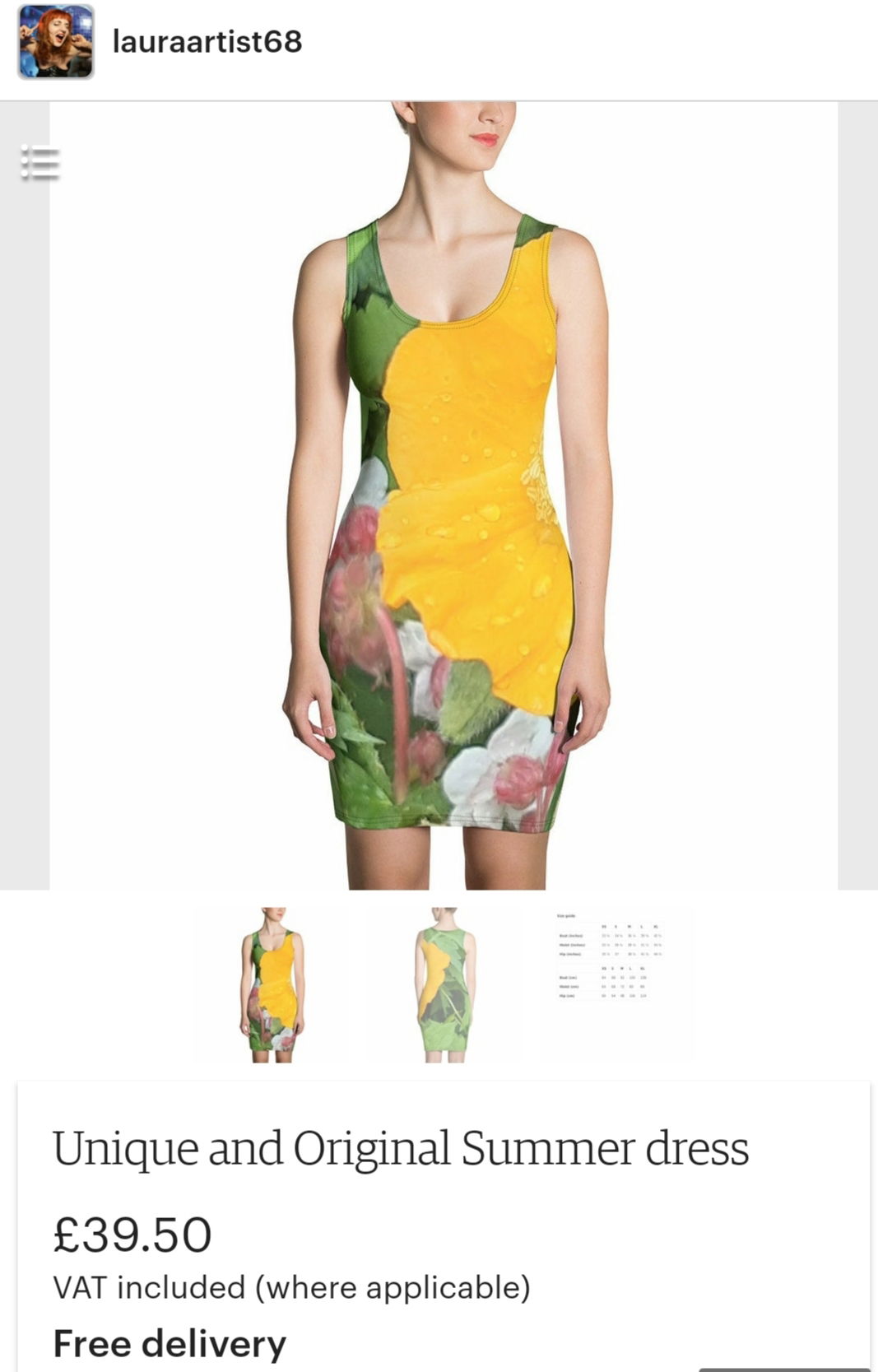 https://www.etsy.com/shop/lauraartist68
There are lots of envious in the world and I am sure some people watching my blog and posts on fb or instagram think I am loosing my time.
But i will never allow people to ruin my life anymore.
It happened for 3 years when my heart was in the hands of that horrible old white English man.
Now I have another philosophy because people can say what they want but I do not care .
I am here positive, trying to find the best way towards the success.
Happiness is based on small things to do every single day and appreciate them!
I am a very curious person so i always leave to myself the possibility to try and learn new things.
For example I have started to teach Italian online thanks to my bachelor degree with honor in Foreign languages and modeling for artists everywhere in the world through zoom.
I use my experience in travel writing in my blog.
I sell my pictures and videos posing like a life model on a website called onlyfans
I have learned in our lives is more important our personal life, success and work than a partner or boyfriend.
He is just an appendicite ready to ruin any project you have just because he opens his mouth to give the wrong advice on something he does not care at all.
Men can be very stupid and superficial respect to women so i am not going to listen to them anymore.
Before I think of my career, work, and then I can think some time to men.
This covid-19 has given me finally that determination I missed…. finally I am happy to stay alone and work and look on my life without being scared.
Thanks for reading and subscribing .
I get commission or purchasesmade through links in this post