How many times i have heard these words :
you , bxxtch , go out with your friends ! i will never come with you .. I am not interested in YOUR FRIENDS !!
TOO MANY TIMES !!
Well guys , i can assure you , i have heard these words lots of times in the last years
But if I was invited by his corrupted zombies or by family members i had to run to please him
Nothing to add about his family
But those zombies who were called friends , were really a pain in my brain or something else i can not add because i would be considered rude
The fact is he dislikes these zombies and talk bad behind their back
But the psychopath was using them to torture me creating anxiety and deep distress
I still remember that dinner in that home when in front of me was sitting a couple
Nothing against couples in love
But when she is 19 and he is 60 is really too much !! i have a 16 years old daughter and could not see her around with a man using her who could be her granddad ..no thank you ..for that i am proud to be called a traditionalist mum and bigot
I still remember that green olive that almost got stacked in my throat for the shock when they kissed each other in front of me ...bleaaaaaaaa i was imaging an old turtle kissing a chicken after an hung over
Or when his great friend drunk two bottles of wine at 6 am because unhappy of her modeling work and vomit all the content in an unknown and sad photographic studio he had booked to take pictures at her pussy and tits ( maniacs and hens justify their dirty perversions with words as professional photographers and models )
Anyway , i am here now to say to the world if your instinct tell you to run , you MUST RUN !!
I did my run after 3 years and almost i lost my life because i was awaiting that moment
But when i escaped from that door , i run a marathon to have my life back !!
And now i am in a super beautiful city called BRISTOL !!!
I LOVE BRISTOL SO MUCH !!! and guys !! I AM MEETING SO MANY FRIENDS !
I have more friends here in Bristol than in the last 8 years in London
I have been always a very sociable person known for my parties at home and for the trips i was organizing around the world when i was working in my travel agency in Italy FOR 18 long years
I remember people often came to my travel agency just to talk and tell me their secrets ..maybe they booked a travel at the end but it was not the goal of their visit
People have always loved me because i can listen and keep the secrets and i am happy to smash the face to the abusers since i was a kid ! lol
Well ..the abusive man brainwashed me and made me feel so alone and guilty because i could not accept his corrupted zombies
But now i am free .. and happy to have found the joy to laugh in front of a pint of beer without judging who is in front of me
Look how many friends i met just in the last week !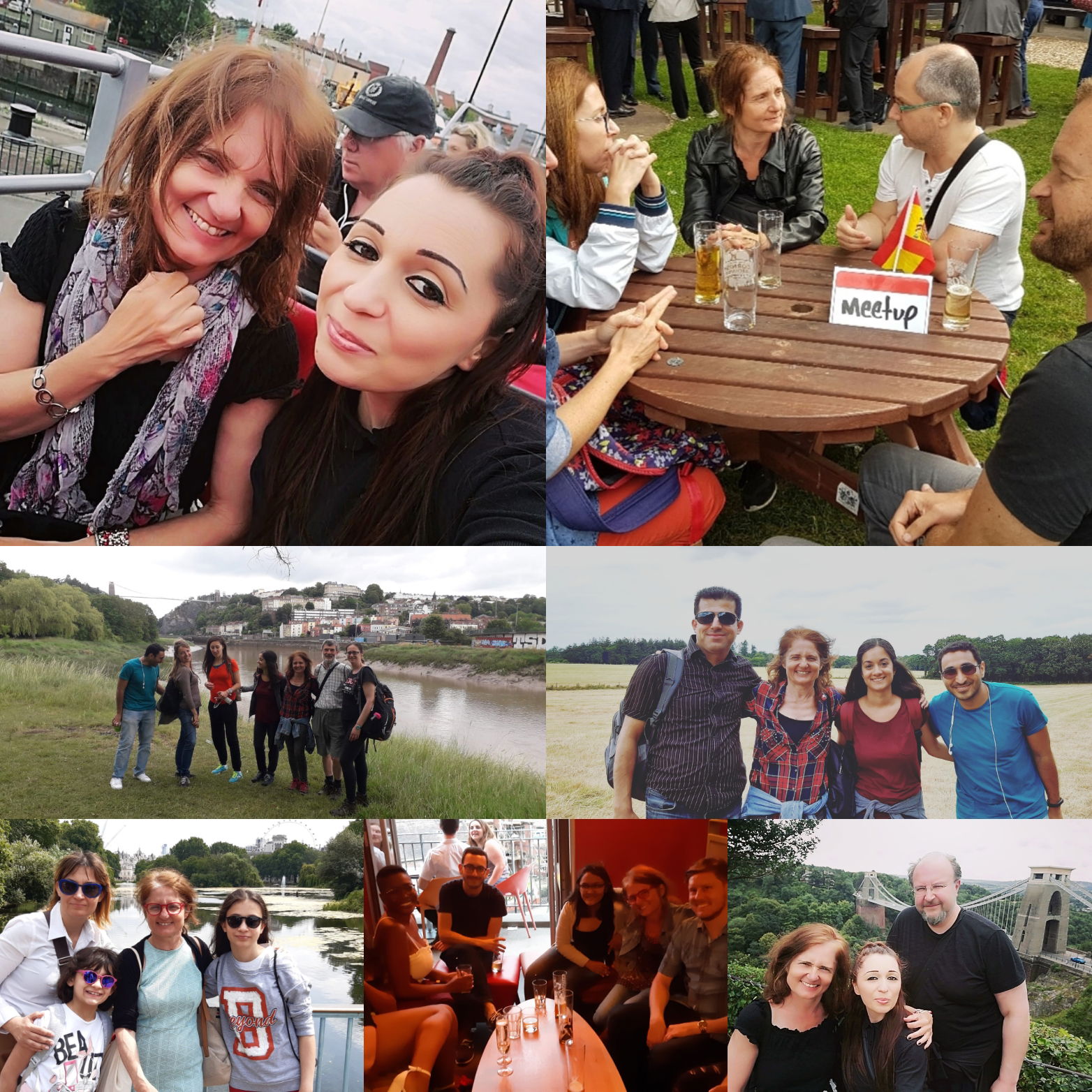 But perverted , maniacs , tax cheaters ,liars , rapists , cheaters are out of my life
I will fight them with all my strength for a better world
LIFE IS BEAUTIFUL IF YOU SHARE LOVE WITH THE BEST AND HELP WHO IS UNHAPPY TO FEEL LOVED AND ACCEPTED
Please if you feel unhappy , isolated and crazy for the hands of someone strat to share your pain ..other people , good people are here ready to help you
God bless all of you