No rules behind a British modeling website for amateurs asking to be paid as expert artists ?

Nowadays we read everywhere how these social medias and all the internet world can be dangerous for people , in particular for young kids and women .
The most famous social medias and websites are now under the eye of the BIG BROTHER that checks if everything is running well , respecting the rules of the international community
But this does not happen when you decide to join a modeling website created in UK around 6/7 years ago
Everyone can join this website

Today if someone decide to join this website , in a couple of days has his new brilliant portfolio !
That website asks your name ( people usually use an artistic name and no the original ) , your biography ( can be real or faked ) and a couple of pictures to show you are working as an artist .
At the beginning everything is free but after 1 month you start to receive messages asking to pay 35 pound for an yearly subscription just to have some more services ( unlimited pictures and texts - nothing more )
Considering in the website there are also girls under 18s , i am asking myself why a DISCLOSURE CERTIFICATE IS not requested to people who are part of that community ( community is the word used by his founder )
Someone suggested to the boss of the website , in a fb group, to ask this certificate when people join his community but his answer was:
'i need to ask at the community of MY website if they agree or no ..this process would be very complicated and the subscription would become more expensive and people would not pay anymore the subscription ..then this is my business and people can interfere with it '
So it is clear the owner of the website is more interested at the number of the subscribers than at the security of them


Everything is based on illusions and lies
Lots of women and men decide to join that website because frustrated by their normal life .
Typical men on this modeling website
Usually these men are pensioners , single or nerds trying to meet women and fresh naked body in front of their eyes with the excuse of a ' professional ' photo shoot
A few of these men have a real concept of photography and their interest is just a collection of naked tits and bums in their portfolios
Typical Women
Housewives , unhappy and frustrated young girls
Most of them with no concept about art and photography
Most of them unskilled !!!
Obesity is art !
Recently on the Daily mail was published how obesity can be dangerous for women ... people should have an healthy style of life ...but obviously behind the curtain of this website everything is against the normal rules !!
Why ? more subscribers for the owner ..illusions and lies bring money to his pockets
But let us see the mechanism ... these overweight models ,part of this dodgy and doggy community , are encouraging each other to shout and write they are so beautiful and sexy , better than models with a normal weight !!!
These particular type of models are trying to convince their pensioners and nerd friends to take pictures of them because they are the new famous ''hourglass' models in uk'
This is pretty ridiculous when we read that 23000 women a year have cancer due to their overweighta
Strange portfolios of these women !!
Often i have read the descriptions of these women who declare to be professional models
You try to understand the provenience of their professionalism but you can not find it !!
Evidently everything is created by their fantasy and frustration ..
And also by their wallet !! because these unskilled women arrive to ask 30 - 40 -50 pound per hour just to show their tits and bums to their nerd friends
Look for example at this description :
Natural boobies (pretty sure that's a selling point these days)
I have pubic hair. (This is something I like to have and won't be getting rid of it any time soon)
Do you really think that a model registered with a real agency can write the shape of her boobs and the hair situation of her pussy in her portfolio ??
i do not think so !! this shows clearly the type of photography and trash art met in that ' community '
But people are ready to pay until 300 pound per day !!
Read this example of one of the famous girls :
RATES
I consider my rates to be good reasonable and are reflecting my experience. I expect to be paid in cash on the day. I have a minimum booking of 2 hours (except for studio days).
2 hours £60/80 | 4 hours £110/160 | 6 hours £165/190 | 8 hours £200/320
to be noticed : PAID IN CASH ON THE DAY


Strange locations and home made shoots
Most of these unskilled people do not use a proper studio because
we are talking of a website that was created for TF Shoots ( unpaid shoots - just pictures at the end )
But let us see how these people arrange their outdoor or home made shoots NOW !!!!
Let us read , for example , what is writing this model :
I have a beautiful home to work from which I share with my GRANDDAD PARTNER . We are a model and photographer with lots of years of experience and a real passion for photography. It is available for photo shoots at no extra cost to photographers and creative folk! I regularly host Workshops and Events here and host Solo and Duo Model events !!
So guys !! i am asking myself why people use their money to open a regular photographic studio when normal people can use their own house for the same work !
But this model hs a regular public liability insurance ? just in case a model or a pensioner hosted in their elegant house is injured , they have money to compensate this person ?
What is public liability insurance?
Public liability insurance covers you for the cost of a claim made by a member of the public that has suffered injury or property damage as a result of your business or a product it has supplied. This means that it protects you against the cost of compensation to be paid out, as well as the legal expenses incurred by the claims process.
This could mean anything from a client or member of the public slipping on a wet floor on your business premises, to tripping over your work equipment when you're visiting them at theirs. It also covers you for damage to property. For example, if a member of the public were to claim you'd broken their laptop whilst visiting them on business, you'd be covered for the cost of compensation owed to them, up to the limit of your policy


Where are going the money of these home made or outdoor shoots ?
The British government says that cash in hand must be declared

These unskilled people are respecting the rules ??
This website is checking their works and form of payment ?
I am not sure
I think in this 'community ' the most important thing is THE SUBSCRIPTION FOR THE POCKET OF THE OWNER
Molested girls
Last chapter about this saga of
Little Red hiding Hood
Many girls of these websites are going around now saying they were molested in the past
First question
The website listened to them ?
i do not think so
If we read on a fb group it seems some maniacs were 'sacked by the community of this particular type of models and photographers just recently !!
This Fb group is called Model safety ( do not get confused with Model safety UK ..THE SECOND ONE IS JUST A BAD COPY )

Interesting words around to understand better this doggy world




Anyway i am asking :
Why these girls went in a forest with a perfect unknown man for an outdoor shoot ? Why these 'molested' women accepted to work in an house of a perfect stranger who wrote on this website to be a famous photographer ?
Their mum maybe told them to do that ? In the normal world you walk all naked in a forest with a perfect stranger ? yea a perfect stranger !you are considered crazy if you do that !!! and so why these girls accept this risk ?




When you arrange a shoot through that community you do not know the person behind the profile
and you are quite sure this person was not checked properly !
These girls do not realize how dangerous are their stupid actions behind these photoshoot built on the no rules world

So , just be careful !!
Find a real agent or a real agency ...talk with people ..work with friends or people recommended by your friends
and do not be an hen !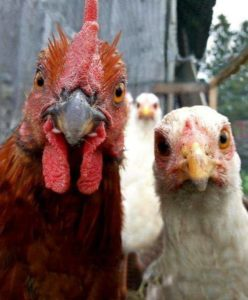 thanks for following me