I am here in my lovely studio flat in Bristol due to this pandemic called coronavirus and thinking at my previous life in a narrow boat called Summer place
Yea , guys
I lived for 2 years cruising along the canals of the capital on a 40 feet narrow boat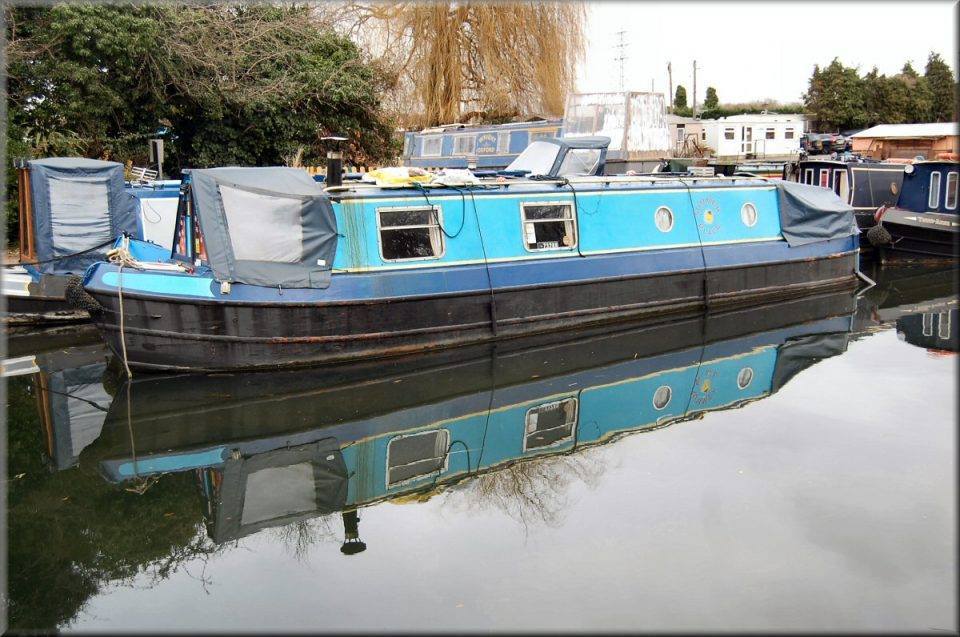 A sort of Indiana jones
I decided to purchase her in 2017 when i left my bedroom in a share house in Wood Green, London
I was living my life half in the capital where i was working and half in Wiltshire with my previous partner
The rents in the capital are always so expensive , so after a research online i thought buying a narrow boat was the best solution for me to live part time in London
But now i can say that what it is written online about the romantic style of life on the canals can not be true
Exspecially if you are a single woman and decide to be a cruiser for the type of licence you buy with River Trust Canal
Do not buy an old boat
Mine , called Summer place , was a lovely boat but too old to live on her full time ! or even part time
She was fine for a summer holiday but in winter was a terrible fridge
Cpl Brazier Smokeless Coal 20Kg on Amazon click here to order
Cassandra Hot Water Bottle, Ribbed Surface Both Sides, 1.8 Litre, 5 Year Cassandra Guarantee, Colour Received Varies on Amazon click here to order
Buy your boat nearest the place where you live if you do not know how to drive a monster of steel and wood
I committed the mistake to purchase my boat in Birmingham and had to travel for 9 long days for 9 hours a day until London
Still now i have a nightmare if i think how many locks (285) and tunnels did cruising under an hot sun but also an heavy rain
In the evening i was crying for the pain i had in my arms due to the opening of all those locks .
River trust Canal is a nightmare !
Be carefull in the type of licence you decide to buy from River Trust
River Trust is a charity but they chase you all the time if you do not respect the miles per year
They were a nightmare with me
They complained i was mooring always in the same places even if i was moving my boat every 2 weeks
This was happening because i am scared to cruise among locks and decided to stay in the west side of the capital going from Little Venice to Uxbridge and coming back respecting the miles requested per year
But for River Trust Canal is not enough
They do not care if you are a single woman and you moore in the same places where you feel yourself safe in the long winter night
They reduce your licence and you can arrive to loose your boat
i am lucky i sold the boat before loosing my boat
A narrow boat is not so cheap as people believe
A boat needs attention and you must be prepared to spend lots of money on her
Blacking , bacteries , oil , diesel , coals , woods , pump out , ropes , filters
Gorilla Glue 3044721 Gorilla Tape Waterproof Patch & Seal Black, 3m on Amazon click here to order
A boat had an engine ..and if the boat is old there is alwasy a problem
I always advice to become a member of River Rescue Canals
The engineers of that company saved my life more than once
They are very good and always available to give you an help when you find yourself stucked in the middle of nowhere
VITIKE Hiking Shoes Jungle Boys Walking Trekking Lightweight Outdoor Sporty Shoes Climbing Boots(Yellow-EU31)(Size: 12.5 UK Child) on Amazon click here to order
You need to be fit and sporty and well dressed during your winter cruise
i bought this jacket and it was a great choise
Regatta Women's Lexia Waterproof & Breathable Thermo-Guard Insulated Faux Fur Hooded Outdoor Winter Parka Jacket, Blue Opal, S (12) on Amazon click here to order
Lots of strengh and energy is requested
Mooring a monster of steel and wood is not easy
You need to lift buckets of coals and wood to warm your boat in the cold winter
You need to manage your boat with ropes and a frozen tiller
Gloves are useless because you need your hands free when managing a narrow boat
There are no brackes on a boat and you must be carefull at speed and wind
I still remember the terribles moment in Alperton /London when i almost lost my boat for the wind
The engine was broken and i was awaiting for the engineer ... i decided to move the boat just 5 metres from the place where i was to find a bit more protection from the wind ... but that wind was bringing away my boat after just 3 minutes i took that decision ... fortunately at 8 am there was a nice guy walking on the path who was ready to run and fight with me against the wing to bring back my boat
On your boat you have usually gas cilinders and there are heavy
If you are a single woman look for the smallest ones on the market but please be carefull when you decide to change one of them
Svb X Liquid Gas Cylinder, 3 kg on Amazon click here to order
When i bought my Summer place i found the big gas cilenders and i could not lift them when they were finished
I needed to go to a marina for help
But a visit to a marina can cost a day of travel because in London they are rare and not alwasy open
And your boat is very slow
She can reach just 6 miles per hour !!
Then you must be carefull with the use of toilet paper
Big Sale 6/8/12 x Classic Clean Toilet Tissue 3 Ply Toilet Paper Clean Toilet Tissue Roll Paper Towels Toilet Tissues Bathroom Tissues Paper Rolls Bath Tissue Household Paper Kitchen Tissues on Amazon click here to order
Pump out is expensive , the marinas are not alwasy open or you cant travel because of the weather conditions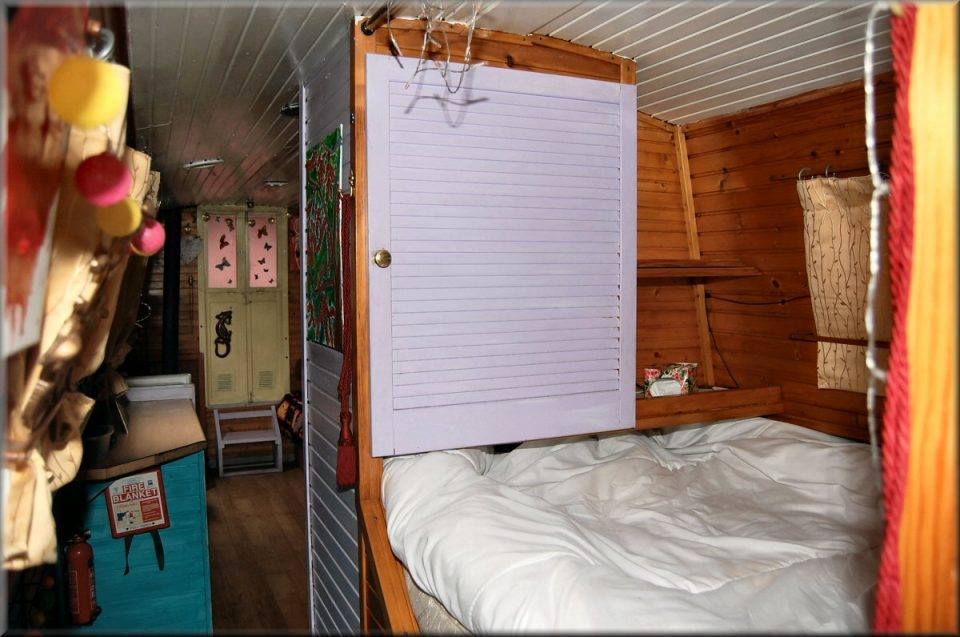 An old boat is cold
If you arrive in the evening after a day at work , you can find also 2 degrees
Same outdoor temperature
I still remember when i found my bottle of olive oil frozen !!
Crete Oil Extra Virgin Olive Oil 5 kg on Amazon click here to order
You need a good and strong stove to warm everything up and good coal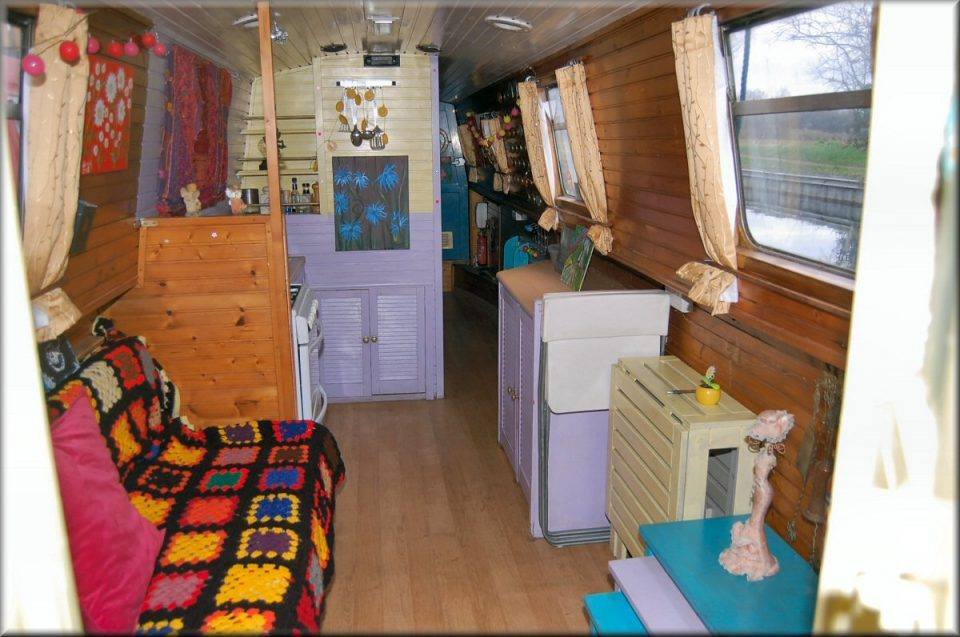 Coal is much better than wood
Anyway after 2 hours you can have a nice warm boat and always remember to put an alarm in the night to add more coal in the stove if you do not want to find yourself frozen in the morning !
Do not forget the wood smells and sometimes must be embarassing if you have important meetings !
Try to figure yourself dressed like an important manager but smelling of burnt wood !!
Not really professional
Coal is heavy
if you do not have a car you must buy it in a marina or through the boaters you can meet sometimes on the canals
But Kindling are essentials to start a very quick fire
I always used this
Kindling Wood - Kiln Dried, Natural Firelighters Ideal for Fire Starting, 15kg of Nets, Premium Quality Ready to Light - Fast Delivery on Amazon click here to order
In Summer everything is much better
But we live in England so before buying a boat think properly if you are the right one for this adventure
Thanks for reading
As an Amazon associate I earn from qualifying