Alternative life
I do not own anymore my narrow boat , Summer place , but since Summer 2017 until January 2019 i have traveled all around London and Birmingham thanks to her .
Since the arrival to Uk i have always been fascinated by the culture all English of these boats and canals built in the 1800s for the industrial revolution
I still remember when i was thinking a friend of mine was joking when he told me Manchester was connected to London through the canals !!
How i arrived to the idea of living on a narrow boat ?
I did a Bollywood film where i was acting like a lady living on a narrow boat helping a poor old man lost in London who did not remember who was.
I lived for 5 days on this narrow boat in Alperton marina and thought that i really should have a boat of my own .
So one day , after 2 years living in the horrible wood green in an house with other 4 flatmates , i decided that it was the moment to invest part of my money on a narrow boat and start traveling around like the new Cabot
In that period i had a partner , the abusive , and he encouraged me to buy it
I do not why he always denied to have pushed me to buy her when i had some problems at the engine
Anyway do not talk , Laura , about that negative person , carry on with your story
So after a bit of researches i went to Birmingham and bought my Summer Place , an old lady of 30 years
I kept the boat for a while in a marina to do some works to give her a better aspect and the 30th July 2017 i started my adventure from Birmingham towards London
I expected to have a nice holiday but soon became a sort of adventure full of panic attacks due to the verbal abuses of my ex every time i did some mistake to drive the boat even if it was the first time in my life
Never i received empathy and compassion by that man
Fortunately i am a very practical woman and in a couple of hours i learnt howto play with tiller , forward and backward and the terrible torture machines called locks
On the boat we do not have the BRAKES !!
It was a great emotion traveling for 10 days , 9 hours a day along the grand union canals crossing locks and two long tunnels
There is a great respect for the nature , environment and you learn to keep an eye on the use of water , toilet paper and wood .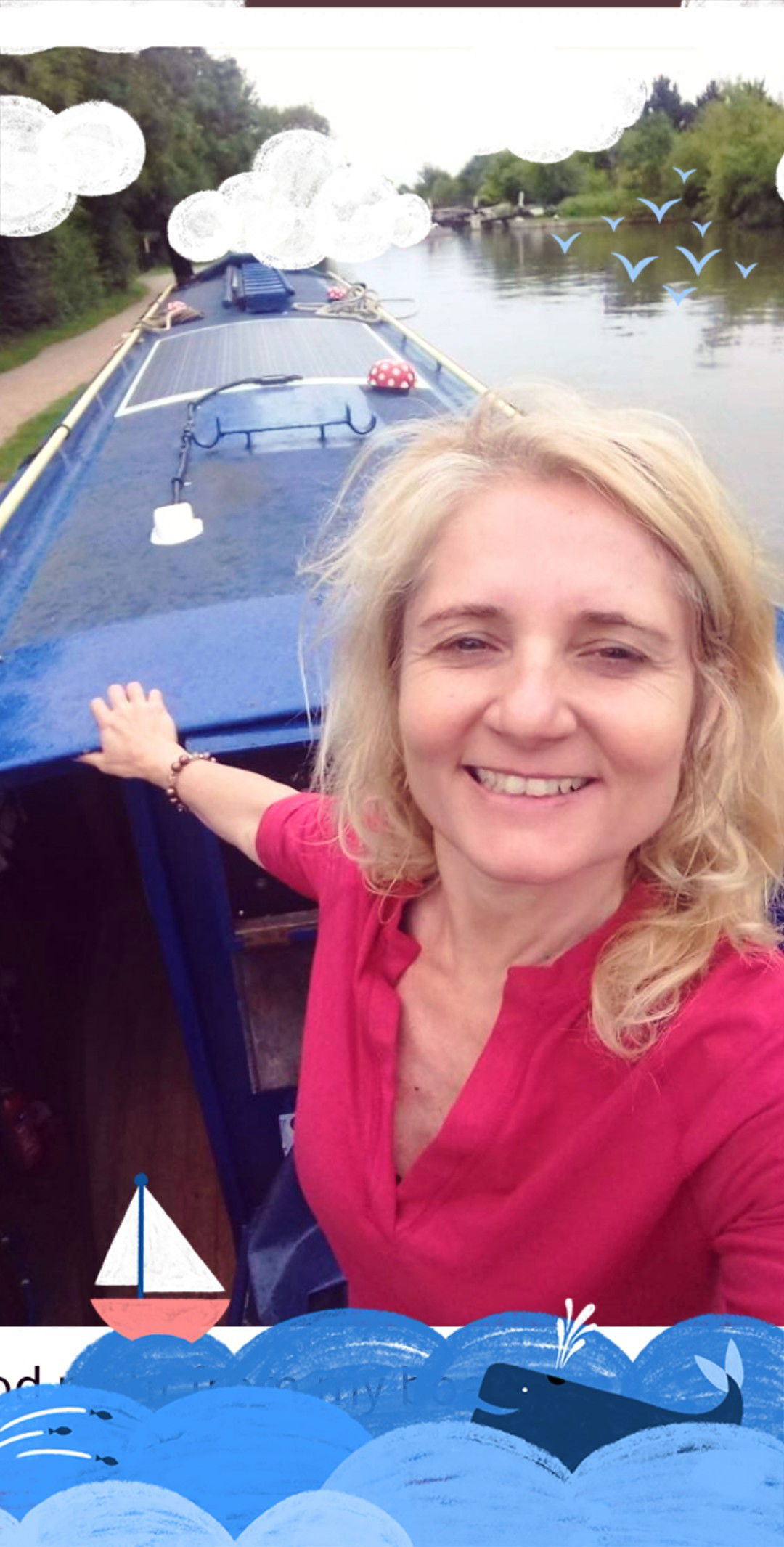 It was an hot Summer and never i used the coal and wood
Later in autumn i had to learn and it was a bit difficult to learn the technique to create a fire
It was amazing to wake up in the morning and have breakfast among swans and ducks
I arrived after 9 days to Uxbridge safely and happy to start my new life living in London on a boat
I still remember the terror i had in a lock where i almost drowned with Summer Place
A dangerous experience in an old lock
My ex left me inside the boat to go and open the gates to let water coming inside the chamber
I was not very expert and asked him to keep the rope of the boat.
But he shouted to me that it was my business.. i had bought the narrow boat and had to start to learn the rules
He said fuck off and went away .
the lock was broken and old and the back of boat got stacked in a brick
The water was coming like a waterfall and the boat started to bend
The water was coming nearer and nearer and i could not move the boat
I started to call the name of my ex , but he could not hear me
Fortunately after a few seconds the boat was free from the brick and i was safe
i still now remember my shaking and terror and after that i decided no to stay anymore alone in the boat when crossing the locks and in London i always lived in the west free from locks
During this special experience i met nice people even if it is difficult to be part of a community when you has to move every 2 weeks and do not live full time in the capital as i was doing in that period
The pleasure of living on a narrow boat changes with the seasons
In winter living on a narrow boat was a bit more harder
i still remember when the storm called the beast from the east arrived and i found the bottle of olive oil frozen !
Often i arrived in the boat and i found 0 degrees
But once started the fire in less than one hour i had 23 degrees
Obviously in the night i had to put the alarm to wake me up and add a bit of coal and wood in the stove to find a pleasant temperature early morning
My experience on Summer Place has been like a step in the past where i was living totally independent from electricity
Hot water was generated by the engine running with diesel , i was warming with coal and i din not a great use of internet
I chose no to have tv set on my boat ..i wanted to be quiet and relax
Unfortunately my relationship became worse and worse and the silence of the boat often became a great torture for me
I was suffering for the mental abuses of my ex
I was often feeling alone on the boat in the middle of the night and a couple of times i thought to finish my life jumping in the canal
But once i was outside i thought the water was too cold and if i wanted to die i had to find something a bit warmer
In Winter 2017/2018 the canals were frozen for a couple fo weeks !!! beautiful to see but harder if you must live on a boat full time
In Summer my solar panel were working perfectly but in winter most than once i found myself with the batteries completely flat
Fortunately i was member of the River Rescue Canal and their engineers were very professional and efficient
The last engineer of the company was the best
I still remember when he left his charger for my battery telling me to run to the nearest marina without stopping ..if i stopped the boat did not go anymore and i could be stacked
On a canal you never know what you can meet
You can be stopped easily from a boat floating without control in the middle of the water because it was not moored properly
Or you can be grounded because the water is not enough because the River Trust is good in taking your money for the licence but not good in the maintenance of the canals
I still remember i did Perivale / Slough in 3 hours instead of 5 !! my last travel was 10 December 2018 ( two days before my 50 birthday )
Now my boat has been sold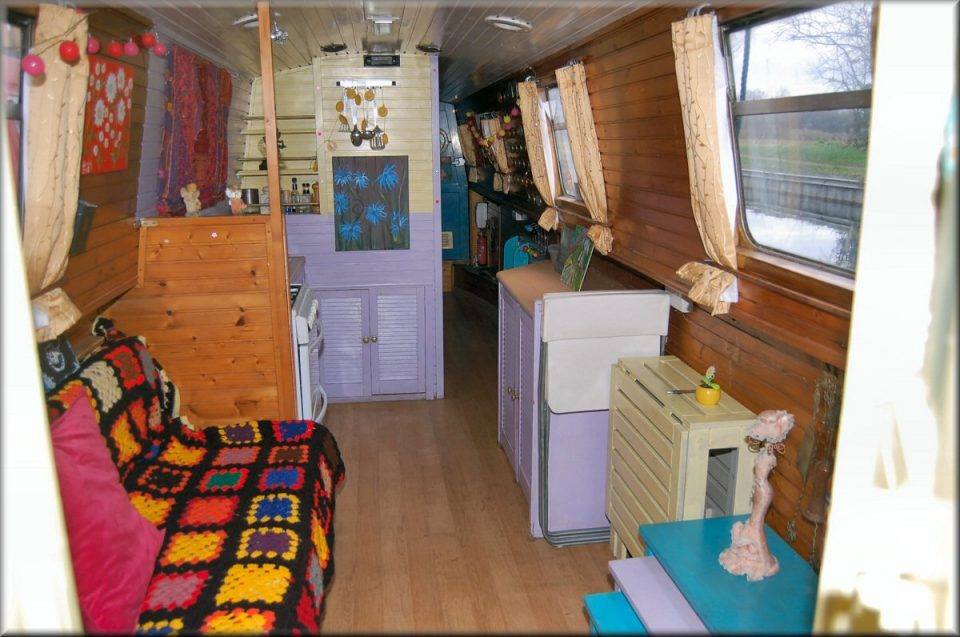 I am happy to live now in a flat in central Bristol but i know it will not be forever
I love the rural areas in Somerset and Wiltshire
Two years on Summer place has increased my love towards the nature and when i will be a bit more settled in Bristol with my work i will start to look around for a new place to live
Summer Place was an incredible adventure
I laughed , i cried , i thought a lot about my life on her , but she was like a sister always ready to help me to survive in one of the worst period of my life
and remember
if you want to live on a narrow boat is better with another person
if you are alone you must be in peace with yourself, energetic and ready to fight the unexpected
Thanks for reading